Our team
True North PSO leadership have spent decades improving patient safety outcomes across the continuum of care.  They are nationally-recognized quality experts, clinicians, and educators, dedicated to improving patient care across participant sites and regions.
Peter Silver, MD
Executive Director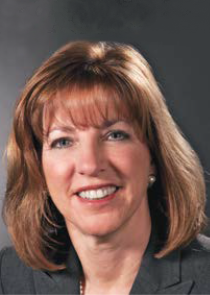 Karen Nelson, RN, MBA, CPHQ
Quality Director
As SVP and deputy chief quality officer, Karen Nelson, RN, oversees strategy and development for clinical excellence, quality and patient safety, as well as accreditation and regulatory affairs for Northwell Health. She holds the faculty position of assistant professor of science education at the Donald and Barbara Zucker School of Medicine at Hofstra/Northwell and is on the faculty of the Northwell Center for Learning and Innovation's Physician Leadership Development Program.
Ms. Nelson began her career as a critical care nurse holding a variety of clinical positions in a tertiary care hospital. She later became a hospital administrator where she managed strategy and operations for several departments. In her prior role as vice president she was instrumental in establishing the Northwell Institute for Clinical Excellence and Quality. She created a formal quality reporting structure for the health system's joint ventures and was part of the team that developed a feasibility study to help stabilize five financially distressed hospitals.
Due to Ms. Nelson's diligent efforts, Northwell has received many prestigious awards over the years, including such national recognitions as the American Hospital Association's 2018 Quest for Quality Prize, the 2015 John Q. Sherman Award for Excellence in Patient Engagement, the 2015 National Patient Safety Foundation Award, the 2014 Joint Commission on National Quality Forum's John M. Eisenberg Award and the 2010 National Forum Quality Award.
Ms. Nelson has co-authored peer-reviewed articles in journals such as The Joint Commission Journal on Quality and Patient Safety and the Annals of Surgery. She has presented nationally and internationally on a wide range of quality and patient safety topics.